All News November 23, 2016, 10:29 pm | @Lifeographies

German Photographer Sued Facebook for Removing EXIF Data, and He Won


↔ source: http://petapixel.com/2016/11/22/german-photographer-sued-facebook-removing-exif-data-won/

If you're keeping track today, the score is Big Corporations: 1, Photographers: 1. Because while Carol Highsmith might have all-but-lost her epic lawsuit against Getty Images, a photographer in Germany came out on top when he took Facebook to court.

The news broke this past weekend, but the German court ruling has yet to make the rounds in English speaking publications. We found out about it thanks to journalist, lawyer, and PetaPixel reader Hendrik Wieduwilt, who covered the news for the Frankfurter Allgemeine Zeitung.

What Happened

According to Wieduwilt's coverage and a press release by German photographers association Freelens, a member of that association, Berlin photographer Rainer Steußloff, filed a lawsuit against Facebook for automatically stripping EXIF data (specifically the IPTC standard) from images when they're uploaded to the social network.

Steußloff argued that this practice violates German Copyright Law, and therefore Facebook is bound to stop doing it. In a ruling on February 9th, the court agreed; and since it's been six months and Facebook has not challenged the ruling, the judgement is considered final.

What it Means

This ruling is specific to Germany—because the country's laws protect "information provided by photographers in order to pursue their copyrights"—but it could have far-reaching consequences. Facebook is now bound by German law to alter its upload mechanism or face fines of up to 250,000 Euro every time a German photographer sues them on these grounds.

As Wieduwilt explained when he reached out to us:

This is good for photographers since it makes it easier for them to pursue copyright infringement. And since it is technically unlikely that Facebook will create a technical solution only for Germany, this might have global consequences.

The ruling also sets a precedent, and since Facebook is not the only service online that removes EXIF data on upload, we could hope that Germany will act as the first domino that finally eliminates the widespread practice of stripping out identifying information.

---

Image credits: Facebook website screenshot by Spencer E Holtaway.
» A formal response from the World Press Photo Foundation.
March 1, 2017, 7:51 pm
Let me cut to the conclusion?—?this article repeats allegations that have already been independently investigated. ...More
» 2017 World Press Photo Awards Fake News
March 1, 2017, 5:06 pm
This year the jury of the World Press Photo (WPP) awarded Iranian photographer, Hossein Fatemi, the second place for his long-term project titled 'An Iranian Journey.' ...More
» Known Image Restrictions
January 16, 2017, 11:53 am
Please consult the listing below for currently known intellectual property infringement issues. If you have any questions concerning these issues, please email support@lifeographies.com. Thank you! ...More
» Capturing the World's Largest Ambrotypes with Actor Gary Oldman
January 11, 2017, 10:22 pm
Capturing beautiful stories. That's what wet plate photographer Ian Ruhter set out to do for his 3-year project at Slab City. ...More
» Panasonic Finally Unveils the GH5 with 4K/60p Video and 5-Axis Stabilization
January 4, 2017, 9:42 pm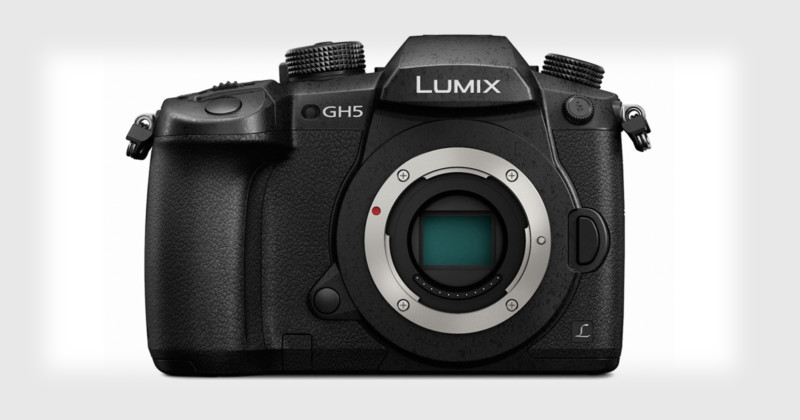 We're not expecting a lot of exciting camera announcements from CES this year, but the Panasonic GH5 is a big fat exception. ...More
» Model Releases and other documents

January 4, 2017, 2:50 pm


All images containing recognizable people require a model release. There are no exceptions. Look at the image and ask yourself "Could any of these people depicted recognize themselves in this picture?" ...More
» Free Online Keywording Tool, IPTC editor, suggestions for photo tags

January 4, 2017, 1:42 pm


This tool will suggest keywords based on similar images, and it lets you compare keyword popularity. The site aims to serve the needs of photographers and illustrators in their quest to tag/keyword their images. ...More
» German Photographer Sued Facebook for Removing EXIF Data, and He Won
November 23, 2016, 10:29 pm
If you're keeping track today, the score is Big Corporations: 1, Photographers: 1. Because while Carol Highsmith might have all-but-lost her epic lawsuit against Getty Images, a photographer in Germany came out on top when he took Facebook to court. ...More
» Microsoft's New Surface Studio PC is a Creative Dream, Wants to Kill the iMac
October 26, 2016, 9:06 pm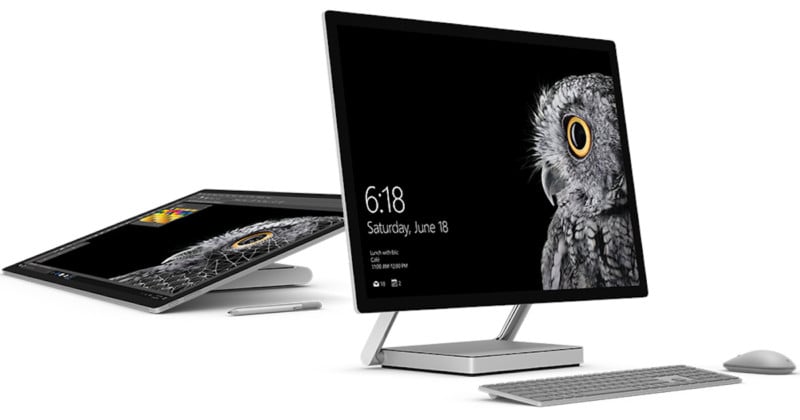 The iMac with its beautiful 27-inch high-res screen and minimal design has long been a favorite of many creatives—if not for their studio, then as their home computer. ...More
» Sony Announces New Flagship a6500 Mirrorless Camera
October 14, 2016, 12:44 pm
Sony continues to churn out quality mirrorless cameras with the latest installment of their flagship APS-C camera. The a6500, an update to the acclaimed a6300 released last February, ...More
» This is how you take a soft light group shot
July 5, 2016, 11:10 am
I am a long time follower of Clay Cook, and one thing that always amazes me is his softly lit group shots. I mean soft light for one person is easy, ...More
» Brutal Truth: Nobody Cares About Your Photography
June 29, 2016, 12:31 am
>Ted Forbes of The Art of Photography made this 7.5-minute video in which he talks about a brutal truth of photography: the fact that ...More
» Hoka Hey: A Documentary About War Photographer Jason P. Howe
May 31, 2016, 3:26 pm
Jason P. Howe is a self-taught photographer who started documenting the conflict in Colombia starting in 2001. ...More
» Steve McCurry: I'm a Visual Storyteller Not a Photojournalist
May 30, 2016, 8:54 pm
Steve McCurry will rein in his use of Photoshop after he was accused of manipulating some of his images, the famed photographer exclusively tells TIME. ...More
» Four Sherpas Just Climbed Everest with 360° Camera Rigs on Their Backs
May 30, 2016, 12:39 am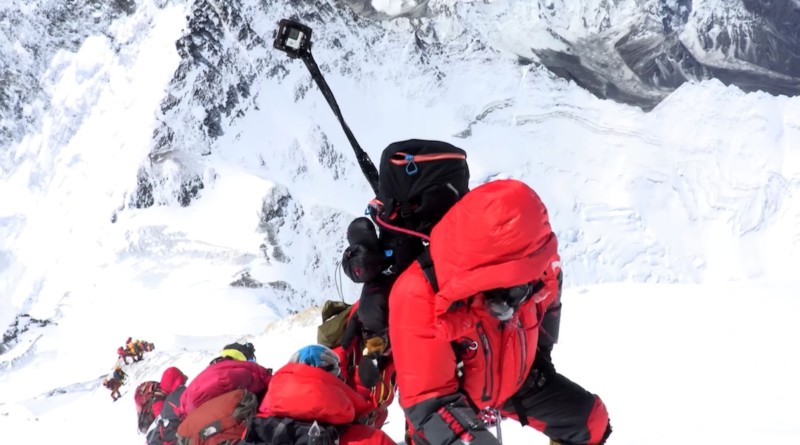 Congratulations are in order for all of us couch potatoes: thanks to four incredible, dedicated sherpas, we can now 'climb' to the top of the tallest mountain on Earth from the comfort of the nearest recliner. ...More
» The Photographer Who Captures Tiny Post-Apocalyptic Worlds
May 29, 2016, 10:49 pm
The Drawing Room created this 8-minute mini-documentary about the work of photographer Lori Nix and Kathleen Gerber, a duo now known as Nix+Gerber. ...More
» Content Aware Crop is Coming
May 29, 2016, 10:17 pm
Adobe announced today that the next Photoshop CC update will contain a brand new feature called Content-Aware Crop. ...More
» IMPORTANT CHANGES
May 25, 2016, 10:31 pm
Old content of www.lifeographies.com web site was moved to the new domain www.pavalache.com ...More
» Leica M (Typ 262) is a Return to the Basics of Digital M Rangefinder Photography
November 22, 2015, 11:56 pm
Leica today unveiled the new Leica M (Typ 262), the fourth model in the Leica M lineup alongside the Leica M (Typ 240), Leica M-P (Typ 240) ...More
» A brief guide to standards, Photoshop and captions
November 19, 2015, 7:20 pm
Everything we do as Reuters journalists has to be independent, free from bias and executed with the utmost integrity. ...More
» Reuters Issues a Worldwide Ban on RAW Photos
November 18, 2015, 11:12 pm
Reuters has implemented a new worldwide policy for freelance photographers that bans photos that were processed from RAW files. ...More
» Affinity Photo is a New Pro Photoshop Alternative for Mac Users: Get It for Free
February 9, 2015, 9:36 pm
Affinity Photo is a new program that was launched today by the England-based software company Serif. ...More
» Microstock Expo is Back!
February 9, 2015, 8:57 pm
Microstock Expo is back, bigger and better than ever! The big news is that Bruce Livingstone will keynote. We're super chuffed to have the Godfather of microstock opening the conference! ...More
» A Simple Video Tutorial on Creating a Hyperlapse with Your DSLR
January 27, 2015, 1:17 am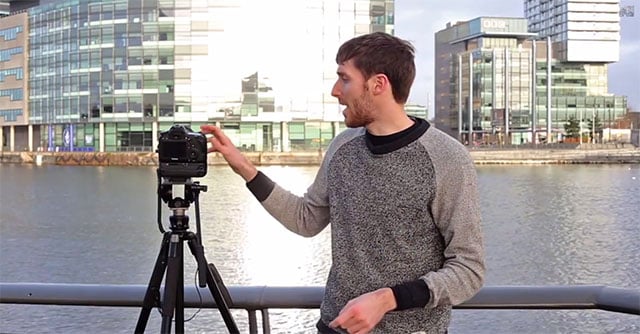 If you've been itching to try your hand at shooting a hyperlapse video, the short and sweet video tutorial above may be a nice place to start your journey. ...More
» Disabled Photographer Petitioning Canon to Make a DSLR for Left-Handed People
January 25, 2015, 1:36 am
Throughout the history of photography, cameras have mostly been designed with right handed people in mind. ...More
» Adobe Lightroom 6 Will Only Be Compatible with 64-Bit Operating Systems
January 23, 2015, 1:43 pm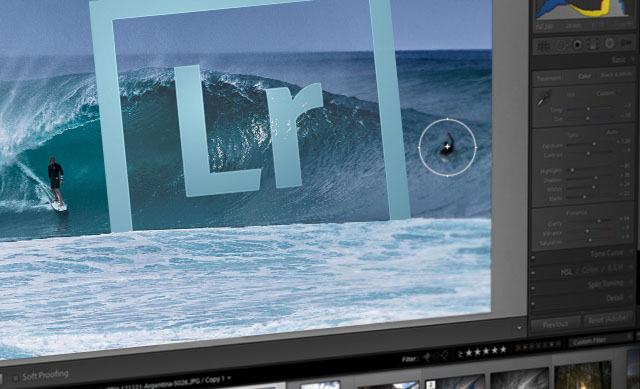 If you want to stay up to date with Adobe's Lightroom software, you'll need to make sure you're up to date with the latest operating systems. ...More
» Space Awaits! Shooting a Photo of Young Astronauts in Their Backyard Space Program
January 23, 2015, 1:30 pm
Space Awaits! is a personal project I did. I came up with the idea of a photo shoot featuring young astronauts. ...More